############################################
PROGRAMMA
9:30
Royal square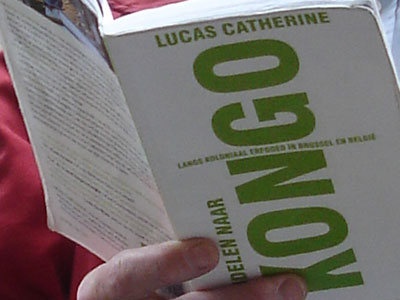 walking travel tour through colonial traces in urban history by

Lucas Chaterine

Lieven Paelinck

11:00
Royal Library of Belgium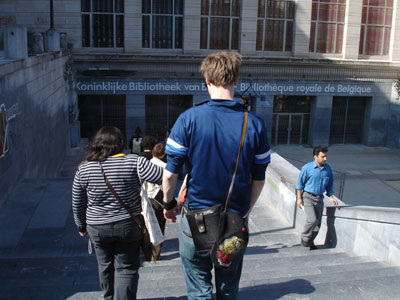 screening /
Little Figures (2003)
experimental documentary by Sarah Vanagt
Three statues on the Mont des Arts in Brussels: a king, a queen and a medieval knight. Three newcomers to Brussels: a Philippino boy, a Rwandan refugee girl and a Moroccan boy; an imaginary conversation.
15 min., 35mm and mini-DV, color and B&W, English, French and Dutch spoken with English subtitles


11:30 - 11:45
(LIJN 1B - Schuman)


11:45
Place Luxembourg


St-Air
There are many ways to look at a city, but usually, without knowing, we just don't look at all. Being new in a city, you consciously look around, look into things and look through it. And also when a city changes, we are temporarily aware of its context.
St.-Air is an installation by Sannah Belzer and Dries Verbruggen, originally conceived as part of an exhibition in the HessenHuis, this time installed in front of the comity of regions, Europe.

12:30 - 13:30
Europese Wijk - Parc Luxembourg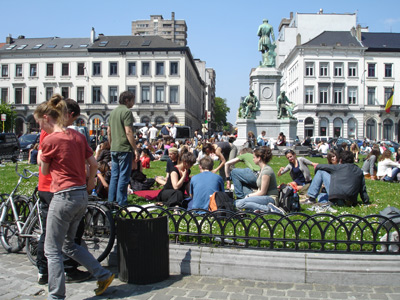 picknick

13:45
(LIJN 1B - Comte de Flandre)


14:00
' t klein kasteeltje - Petit Château
Passing by the center for asylum seekers and their procedures.
14:15
okno - quai de charbonnage 30/34
Welcome to Belgium
Charif Benhelima
Charif Benhelima currently lives and works in Berlin as well as in Antwerp. Consumed by a sense of incongruence, Benhelima embarked in a nine-year (1990-1999) photographic research on the feeling of being a foreigner, which later resulted in the tough yet poetic book Welcome to Belgium (2003).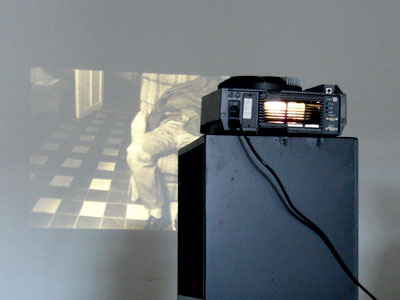 15:45
(TRAM 81 - south station)

16:15
Le laboureur - Micronomics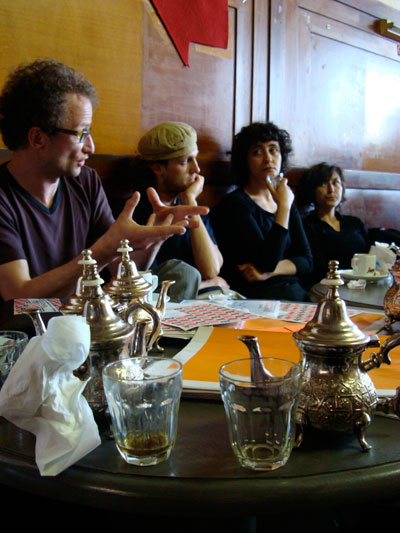 citymine(d)
City Mine(d) is a production house for urban interventions, committed to the development of new forms of urban citizenship, the re-appropriation of public space -roads, airwaves, stations, estates, parks, squares, virtual space- and the creation of cutting edge public artwork.
cuisine interne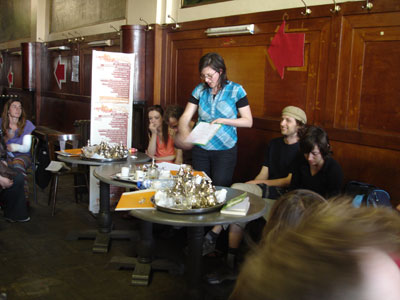 The Cuisine Interne Keuken project was initiated in 2004 at Jonctions/Verbindingen 7, a yearly festival around art, technology and ethics organised by Constantvzw, Brussels.
The selected 15 questions around the ingredients and recipes of cultural work. Some of these questions are quite straightforward, and some leave more space for interpretation or even evasion. The idea is to put practice, tools and conditions at the same level, so to question their interrelation.
http://www.constantvzw.org/cn_core/cuisine/sessionindexEN.php
RoToR
RoToR is not they, nor its what they are doing. It is a mechanism that is constantly evolving in relationships that they are creating. RoToR is a heart of an engine - it produces the movement and provides the action. RoToR is never concluding, but opening connections, constructing bridges, between the inner and outer, personal and collective along the slow itinerary through the fundamental environments: Land, Water and Air.
Loi loi loisir... is a game format developped during a C(d)residency in the festival Plein Open Air.
The game allows you to experiment and try out strategies and actions, which you can apply to the daily urban life.
http://www.rotorrr.org/loi-loi-loisir/
???
DeBuren

Une Femme Entreprenante
Sven Augustijnen
Full synposis: http://www.bamart.be/works/detail/en/31


2005, video, 72 min, color, stereo sound, French spoken, English subtitle